"
… black chimneys, buildings, crankshafts, cylinders. Ready to talk to you, I raise my hands, I sing of you, my iron friends… I go to the factory as to a festival, as to a feast.
"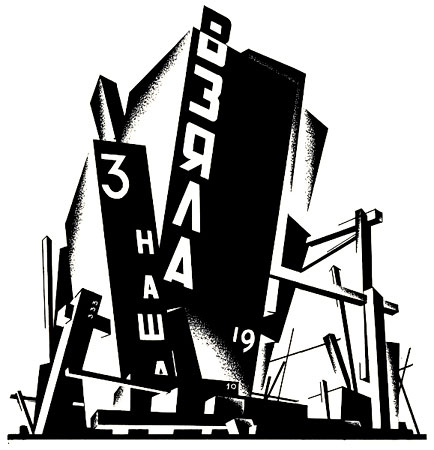 Yakov Chernikhov
was a constructivist architect and a teacher of architecture during the Stalinist period of Soviet Russia in the 1930s. His books on architectural design published in Leningrad between 1927 and 1933 are amongst the most innovatory texts (and illustrations) of their time.
Greatly interested in futurist movements, including constructivism, and the suprematism of Malevich (with whom he was acquainted), he set out his ideas in a series of books in the late 1920s and early 1930s, including:
The Art of Graphic Representation
(1927),
Fundamentals of Contemporary Architecture
(1930),
The Construction of Architectural and Machine Forms
(1931),
101 Architectural Fantasies
(1933).
Iakov Chernikov International Foundation
On Amazon:
Graphic Masterpieces of Yakov G. Chernikhov